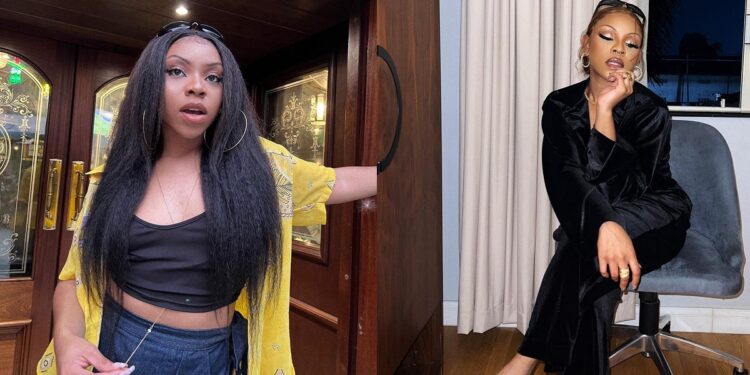 Nigerian singer, GodsFavour Chidozie, popularly known as Fave, has given her opinion on the 2023 election and how it will impact everyone's lives.
According to her, some people's decisions during this election season are sufficient to terminate friendships.

Taking to her Instagram page, she also encouraged people just to cut ties with questionable acquaintances.
Fave wrote;
"Honestly it's enough to end some friendships cause of their choices this election. Before you end the friendship, slap them on the head."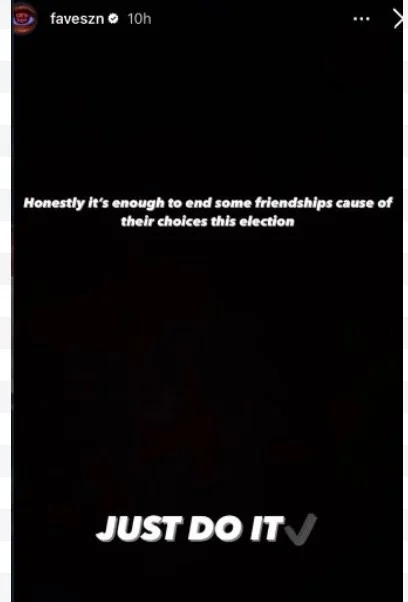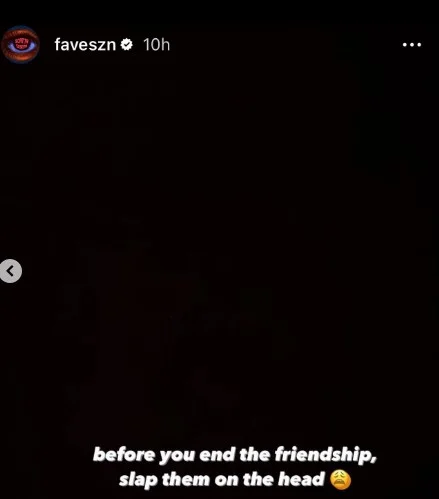 In other news, Nigerian comedian, Seyi Law, has dared popular clergyman, Kingsley Okonkwo, to name the 'slave masters' on the ballot papers.
This comes after the clergyman took to Twitter to share his sentiment about the general election that took place on Saturday, February 25.
In a series of tweets, Pastor Kingsley wrote,
"I used to think Nigerias problem was bad government…..
With what happened yesterday, now I know, bad citizens is our problem
From police , to Inec officials , to thugs and to people voting their own slave masters."
This didn't sit well with Seyi Law, who is a staunch supporter of APC Presidential candidate, Bola Ahmed Tinubu.
He then asked Pastor Kingsley to be bold enough to mention the name of the slave master on the ballot.
"Please can you be bold enough to name the slave master on the ballot. I want to check something," Seyi Law responded.